Instructions for Submitting a Session Proposal - Round One
Before You Begin:
Read our Theme and About Our Review Process.
To Submit:
Include these 5 things:
Short Session Description. (~ 100 words)

Session Format & Style. Is it a hands-on workshop, series of lightning talks, discussion roundtable, pecha kucha, small group breakout, interactive panel, make/hack/play session, a tool or demo that you'd like to showcase in our TinkerLab, or some other innovative format? No "sage on stage" allowed! Hint: Check out the Past Programs to see some formats that worked well and to see what fit last year's theme!

Takeaways. Describe tangible takeaways, skills, or interactive elements that participants will glean from your session (e.g., are there handouts? are you making something during the session? what will they learn? etc.)

Organization. Let us know here if you have a formed group of organizers or if you plan to post a Call for Participation (CFP) if selected. We encourage sessions that are not yet fully-formed--there will be opportunities to post CFPs on our website after Round One selections are made and we can also help you make connections!

Contact Information. Include the name of the primary organizer(s) with contact information. Don't forget to add your email! We need this to get in touch with you again if your idea is selected for Round Two.
Then use the green Submit widget button on the right or visit the forum directly to submit your idea!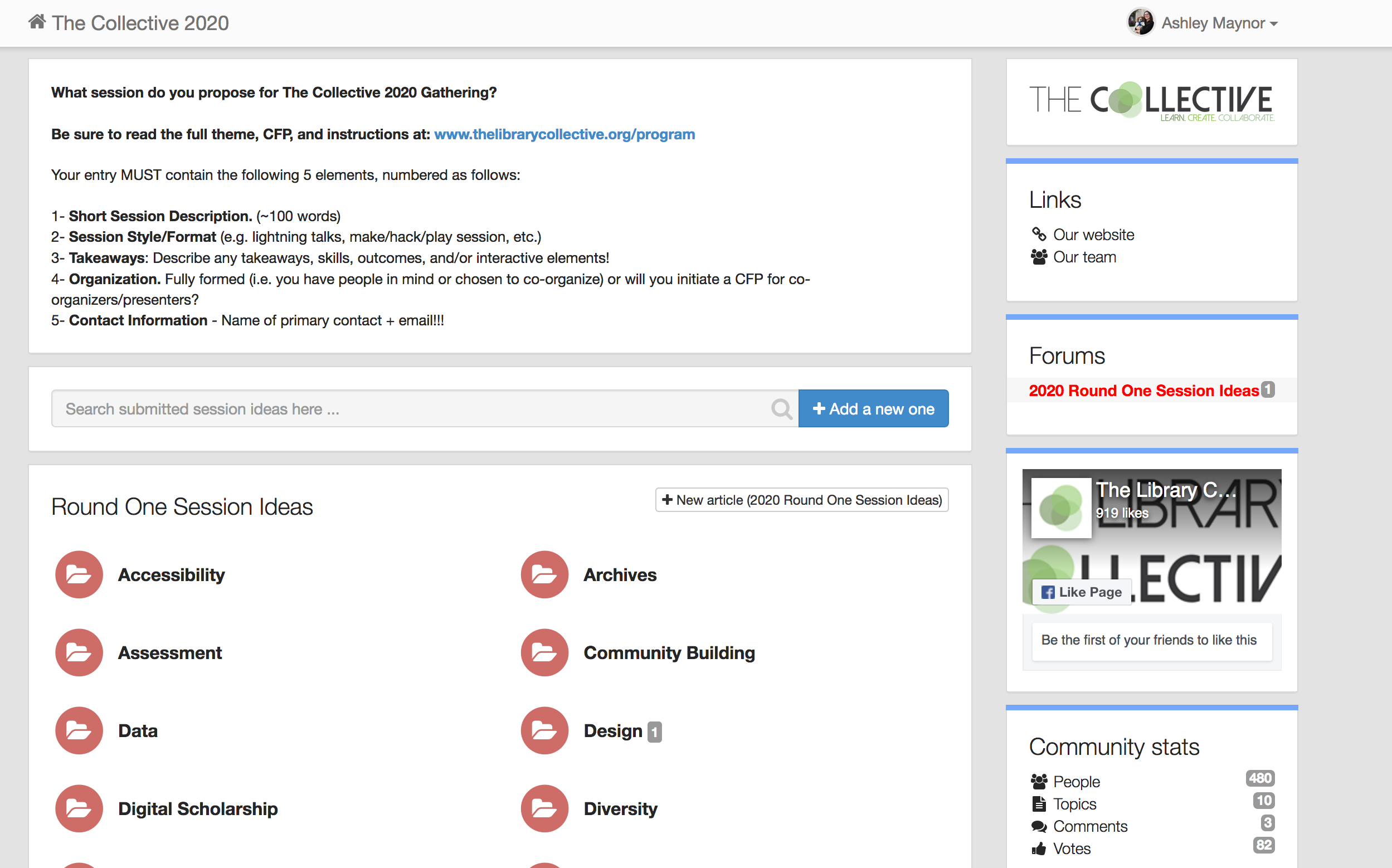 Submissions are accepted on a rolling basis and voting will close August 2, so get your proposals in early to maximize comments and voting!